After recently taking my kids to the pool for the first time this summer, I had a moment. As the kids — a 5-year-old and twin 2-year-olds — joyfully walked around in their flip flops and towels, I got a little teary. It hit me that time is flying right in front of me. Here they are walking, "going to the potty"; they have become little "big kids"!
Granted, juggling twins is still a big challenge — often when one goes one way, the other goes in the "opposite" direction (and the 5-year-old chases after them). But compared to the early months of stress and exhaustion, I can say that it does get easier.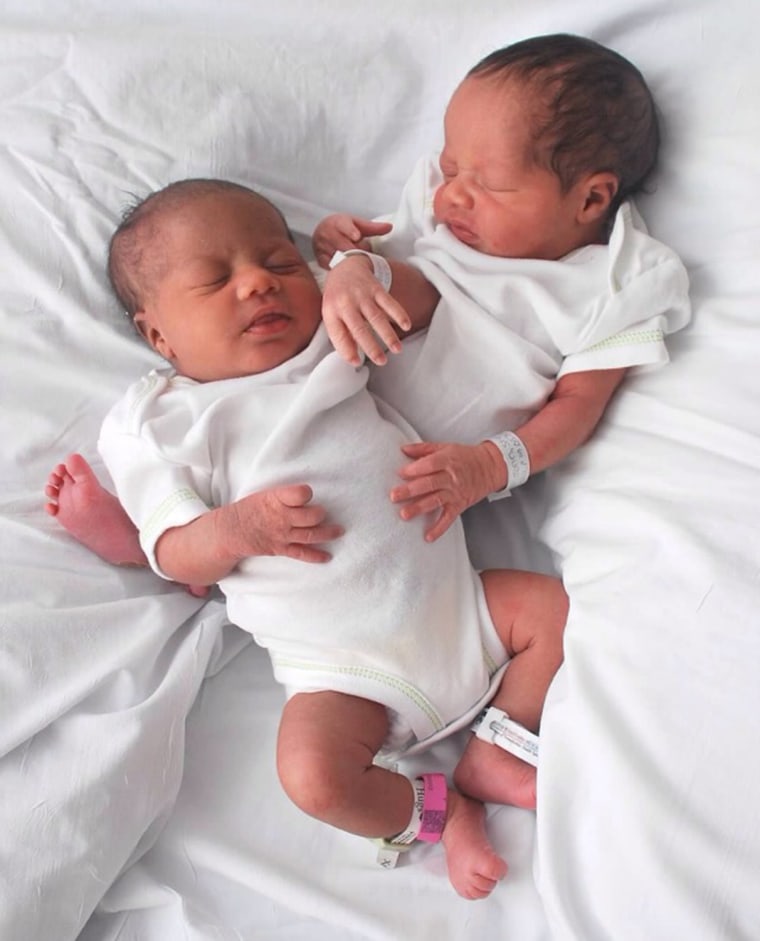 In those early months after having our twins, my husband and I were in "survival" mode, just trying to get through each day. But here are a few things I wish I would've known before having multiples:
1. Try a diaper shower.
If you're pregnant with multiples now, I strongly encourage you to have a diaper shower. Tell your guests to bring any size they want — you'll eventually use them all!
At the end of the party, you'll have a mountain of diapers. I had enough to get me through the first year. You'll save so much money.
Think how many diaper changes one baby has, and then multiply by two (or three, for those with triplets). You will need a mountain…and more.